Coming up at SBTUG
Special meeting: Tomorrow Wed 25 November

6pm at Microsoft, North Ryde (map)

Social Networking Business Benefits

An in-depth look at how Social Networking has changed over the last 18 months, and how your business can benefit.

Christmas Drinkies

Join us for wine, beer, mojitos, chocolate, nibblies and pizza as we celebrate a successful 2009 at SBTUG.

SBTUG MVP Awards

Plus, I'll be announcing the winners of our annual SBTUG MVP Awards.

Note: If you turn up late call me on 0413 489 388 to let you in.

Please RSVP here to let us know you are coming.

November 2009

You're receiving this email because you signed up at www.sbtug.com.
To change your subscription, click the link at the end of this email.

Sign me up
for SBTUG reminders.

Enjoy this email? Please forward to a friend.
Tomorrow Wednesday 25 November 2009 - only 1 day to go!
Hi there,
Just a quick reminder about tomorrow night's meeting.
If you're keen to stay up to date with the latest happenings in Social Networking and Social Media, with a a particular emphasis on how they can applied to your business, then I strongly recommend tomorrow's SBTUG meeting:
Business Benefits of Social Networking
We're very lucky to have industry expert Laurel Papworth (@silkcharm) presenting a detailed session on the latest trends in social media.
It's been almost 18 months since Laurel's last presentation on Social Media and Social Networking at SBTUG. This meeting will take a look at how things have changed, whether there are more (or less!) business benefits and how to best make use of them.
RSVP now to secure your place (plus it helps us organise the catering).
Special Thanks to Kristin Rohan and SassySEO.com
I wanted to say a special thank you to Rob and Kristin Rohan and SassySEO.com who are co-sponsoring the night.
Plus -> Christmas Drinkies
To celebrate a very successful SBTUG for 2009 we'll be having some nibblies, beers, even a few mojitos, as well as our pizza. And then chocolate!
So, don't miss this chance to mix with all your SBTUG buddies, as well as make our new members feel especially welcome.
This is also an excellent opportunity to network with Laurel and other members of the social media community, and make some new contacts.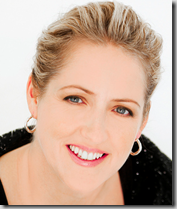 About Laurel
Laurel is a recognised industry expert with more than a decade of experience in social community building, both in analysis and consulting. She's travelled and consulted globally to numerous businesses and enterprises, and is a regular speaker at industry conferences.
You can read her full bio here.
Agenda
Here's the agenda for the night:
5:30 - Doors open - pre-meeting nibblies
6:00 - Welcome & Intro (Craig Bailey)
6:10 - News (Nick Rayner)
6:25 - MVP Award Winners announced (Craig Bailey)
6:30 - Business Benefits of Social Networking (Laurel Papworth)
7:35 - Pizza break
7:50 - Social Networking Q+A time (Laurel Papworth)
8:10 - Christmas drinkies, chocolate
8:45 - Finish
See you there
It's going to be an extremely useful night, and I hope to see you there.
It starts at 6pm (doors open from 5:30pm) tomorrow Wednesday 25 November, at Microsoft, North Ryde (map).
Please RSVP here or reply to this email to let me know you are coming.
For further details, check out the Sydney Business & Technology site, read my blog post about it, or call me.
Cheers,
Craig
Craig Bailey
(User Group organiser)
craig@craigbailey.net
0413 489 388
Help us promote the event
Please forward this email on to your work colleagues if you think they will benefit. A tweet about us would be appreciated!
Cost
$5 donation to cover the pizza!
Plus we ask you to hand out your business cards :-)
Location
The group meets at Microsoft headquarters at North Ryde (map)
1 Epping Road
North Ryde 2113 NSW
We start at 6pm.
If you get there late and the front door of the building is locked, you may need to call me on 0413 489 388 to come and let you in.
About SBTUG
The Sydney Business & Technology User Group is designed for senior developers, software managers and small business owners of software companies.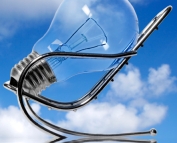 The group meets to discuss topics relating to the running of software businesses and software divisions in companies.
The aim of the group is to provide high level clarity on technology, products & tools, and issues relating to the running of a software division or company.
The objective is to empower attendees to make informed decisions on technology choices, and key business development decisions.
Each meeting there are usually two sessions, one focusing on business issues (related to a software company), the other focusing on technology.
You can learn more about SBTUG at SBTUG.com.
Follow SBTUG on Twitter
Join the SBTUG group on Facebook
Connect with SBTUG on LinkedIn
Engage on FriendFeed
RSVP now
RSVP now to secure your place at our 25 November 2009 event.